Scuba diving is a fun, safe activity that anybody in good physical condition with decent swimming skills can enjoy. It is truly an experience without comparison.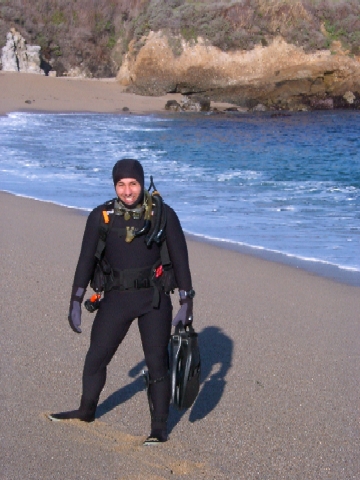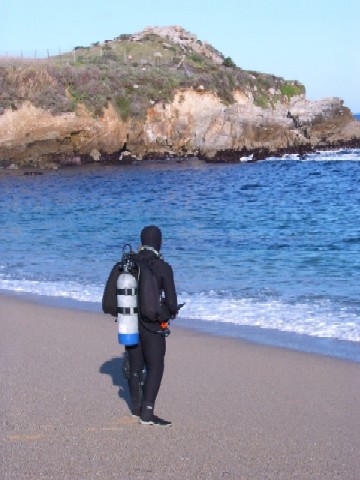 That's me at the south end of Monestary Beach
Here are some links to companies that make gear used by the US Navy, police and commercial divers: regulators , more regulators , BCs , BCs & Wetsuits , and more wetsuits .